BOLT12 Offers
BOLT12 Offers is a new standard for invoicing that brings some neat new features that are not possible with BOLT11 invoices (the current standard). You can create reusable static invoices for donations, create a QR invoice request that allows someone to withdraw from your node, denominate in fiat currencies, proof of payment and more. For more info on BOLT12 check out BOLT12.org.
Info
To use the BOLT12 features in Clams, you will need to enable the --experimental-offers flag in your Core Lightning config file.
Scanning and Sending BOLT12 Offers
You can scan (via the scan button) or input manually (via the send button) a BOLT12 offer and the payment flow will guide you through to payment completion.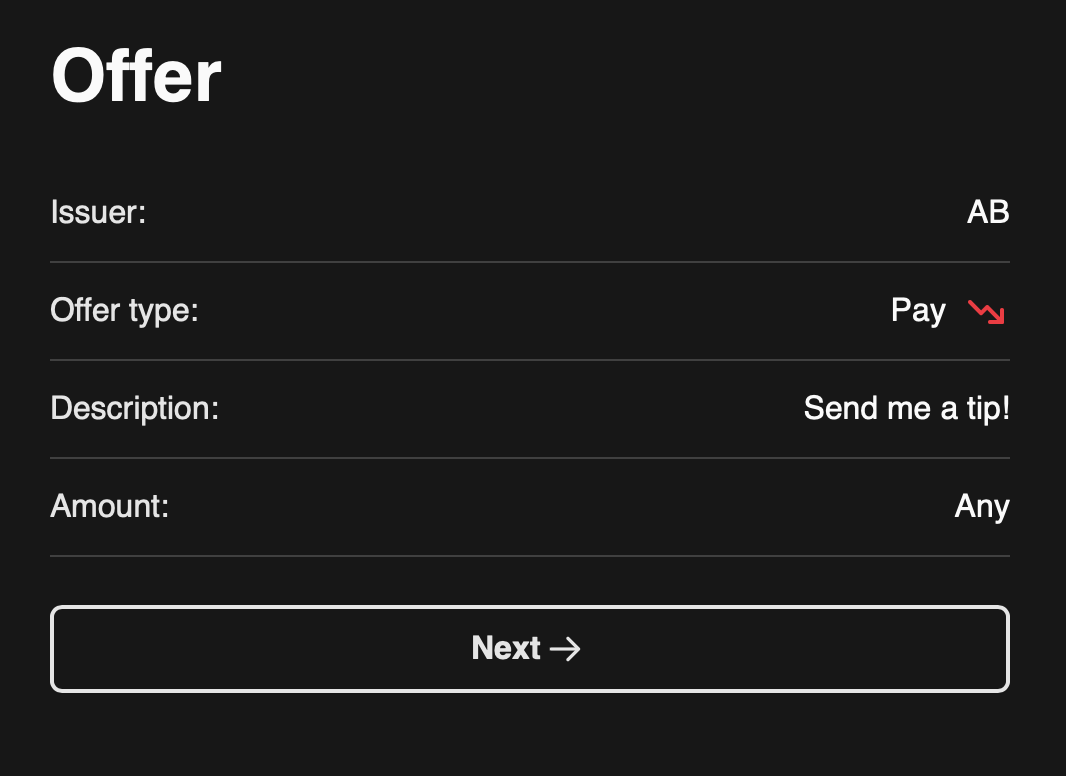 BOLT12 offer summary after scanning QR
Managing Offers
You can view all of your current offers listed with a brief summary of each one.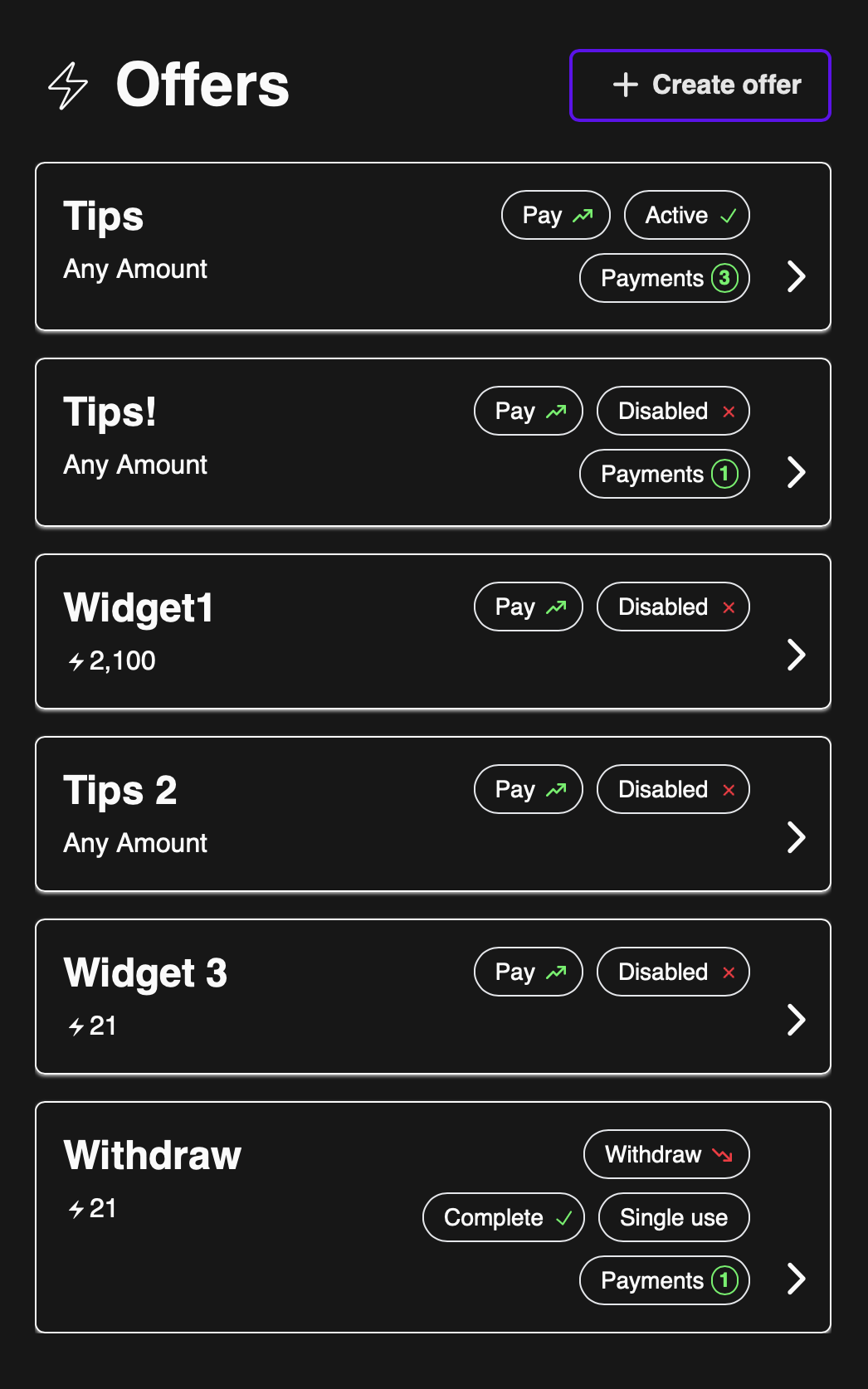 Summary list of all offers
Creating Offers
Creating an offer is simple and is guided by the BOLT12 payment creation flow for all the needed input. If you want to receive a payment, select pay. If you would like to allow someone to withdraw funds from your node, select the withdraw type.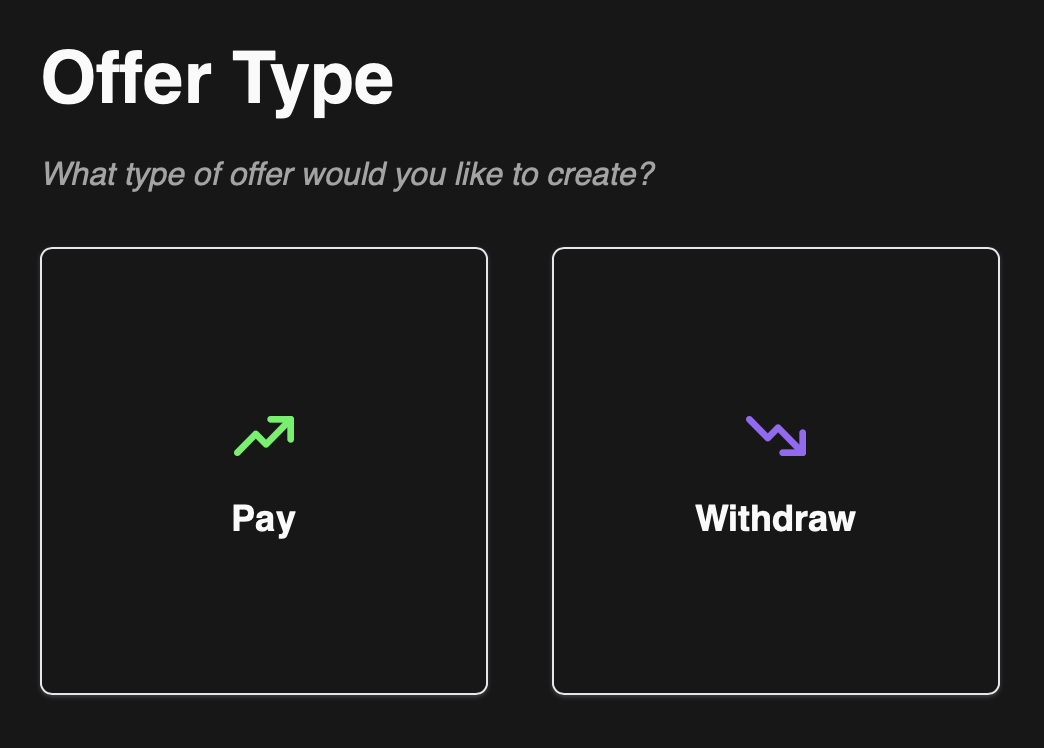 The first step when creating an offer
Offer detail
Clicking on one of the offers in the summary list will show you the offer details. You can view all of the payments that have been made via that offer and can click through to see the payment details.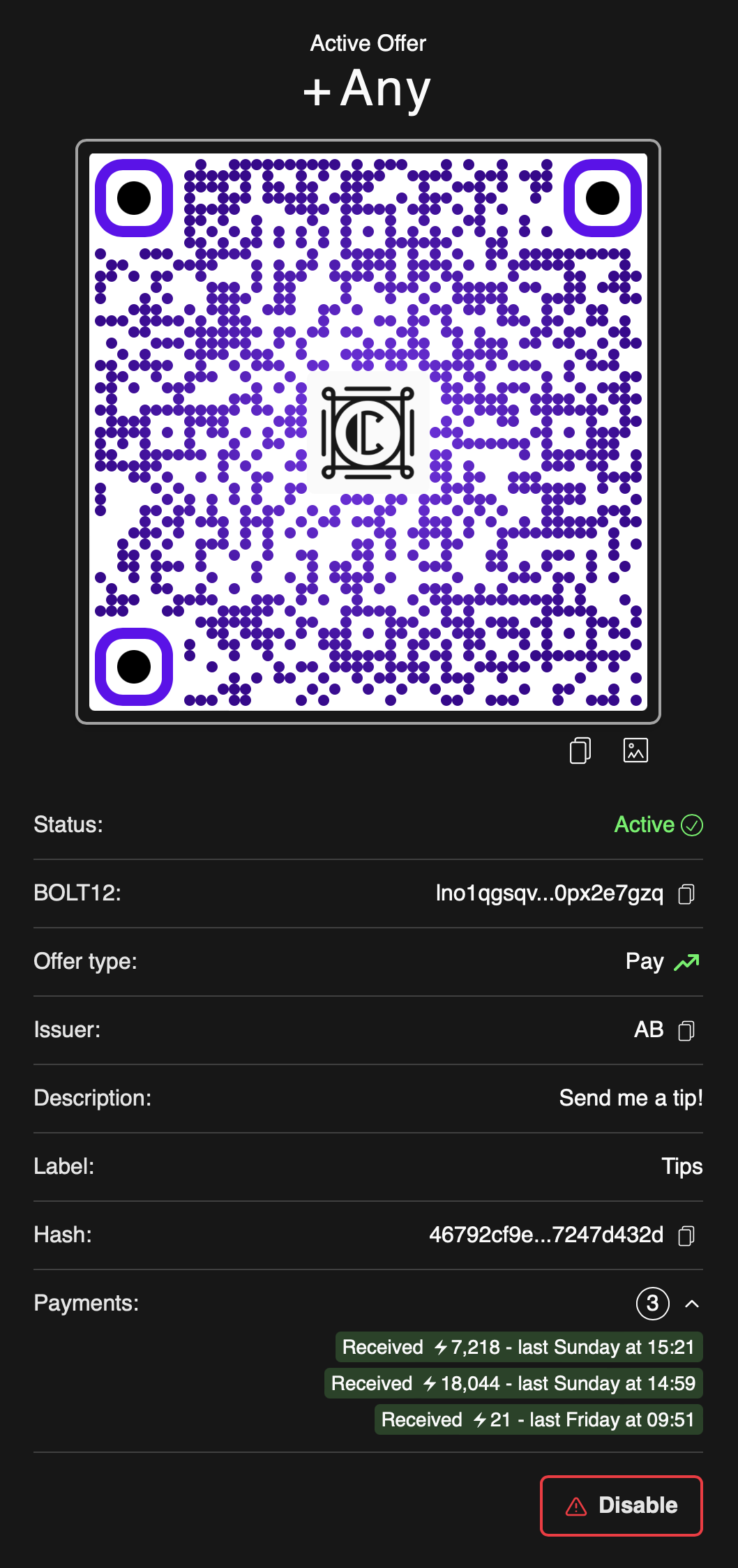 Detail view of an offer
Info
Clams does not currently support the recurrence features of BOLT12, but will support them once they are added back in to the spec.